News
Bob "The Hound" Kelly Visits LOGAN Hope
May 25, 2017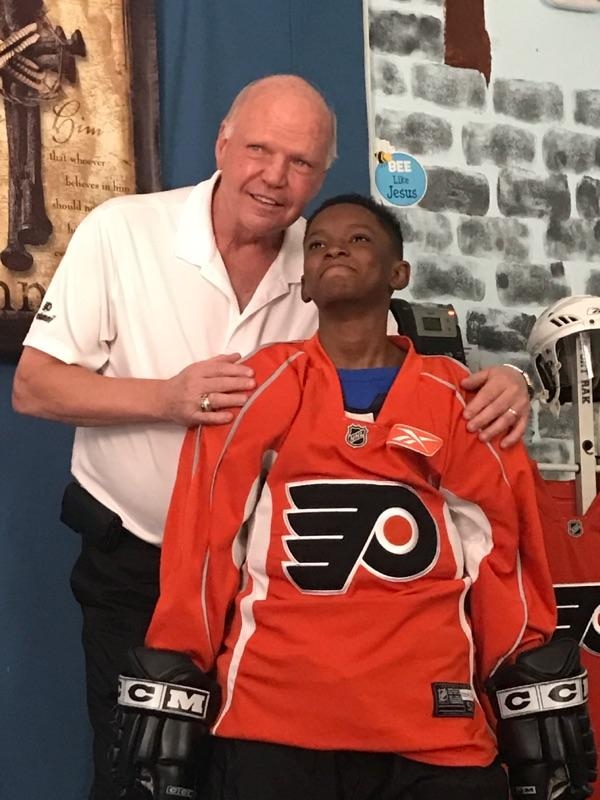 On May 18th, the legendary former Flyers player, Bob "The Hound" Kelly visited LOGAN Hope School to speak about how education and sports tie in together. Since a large number of our students are interested in or participate in school sports, we thought that hearing from someone who has been a successful hockey player explain how receiving a good education helped him in his future.
He shared his experiences as a Flyers player, but also as a student, emphasizing the importance of maintaining good grades, being a team player, and not giving up. It's these qualities we also hope to instill in our students through some of our core values such as grit.
We are so thankful for the Philadelphia Flyers coming to share their wisdom and experience with our students!