Alumni
Letter from the Director of Graduate Support
Over the course of the past 14 years, LOGAN Hope has had the wonderful opportunity of educating some of the kindest,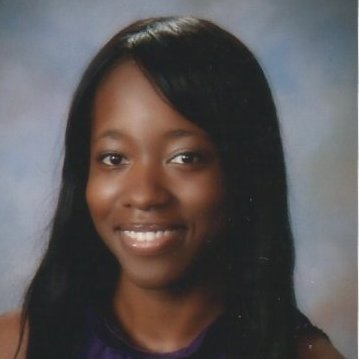 brightest students and witnessing their growth. We have students that have gone on to go to college, to study biology, and even go to Cambodia to develop robots that help remove mines. Many of these students, who have since returned to visit the school, have expressed how grateful they are to have been a student at LOGAN Hope school, because of how it's prepared them for their future.
As Director of Graduate Support and Community Partnerships, I am looking forward to working to provide you with any resources, information, assistance with high school or college applications, and supports that may benefit you along the way. If you ever have a question, a recommendation request, an inquiry about employment opportunities in the Philadelphia area or experiencing financial challenges and would like more information about scholarships, I will gladly do my best to support you in these areas. I genuinely want to see you all succeed and achieve the goals you've always wanted to accomplish and it is important to me that you receive the assistance that you need to get there. It brings me much joy to hear about all of the ways you all are changing the world around you and it continues to motivate me to do what I do.
Graduates, I am looking forward to working to provide you with any resources and information that may be useful to you along the way. Although you are no longer attending LOGAN Hope, please know the door is always open if you need anything. We are here for you.
To the parents and guardians of current and former LOGAN Hope students, it is my honor to be able to work alongside you as we seek to find the best secondary and collegiate schools for your child.
As our list of graduates continues to grow each year, we are looking forward to seeing the ways God is going to continue to use them to be a light in the communities around them.
Sincerely,
Mrs. Kim